V MEETING - WORKSHOP IN MONTE PERDIDO WITH
RICARDO GONZÁLEZ
22nd, 23rd and 24th June, 2018
WE INVITE YOU TO THIS NEW MEETING - WORKSHOP TO BE HELD ON THE NEXT 22nd, 23rd and 24th JUNE, 2018 IN MONTE PERDIDO, IN THE PROVINCE OF HUESCA (SPAIN) TOGETHER WITH RICARDO GONZÁLEZ.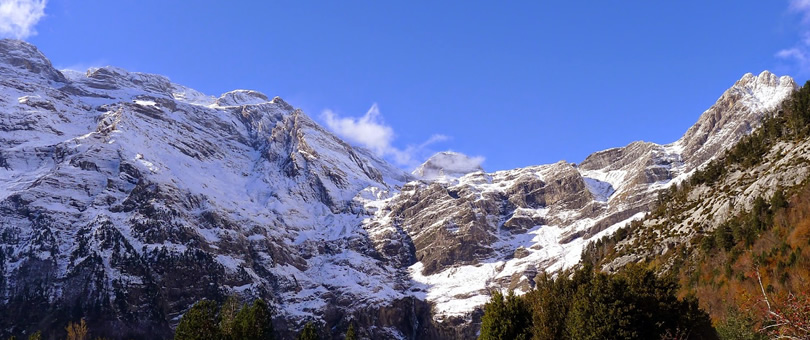 **********
**********
We look forward to your participation in this new international meeting.
A big hug.




DIRECTED AND PRESENTED BY
Ricardo González
MORE INFORMATION ABOUT RICARDO GONZÁLEZ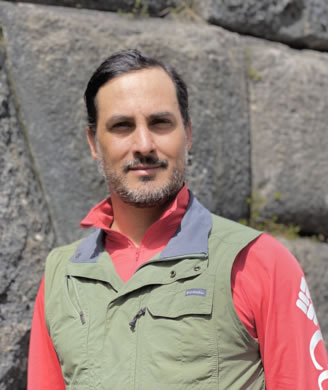 DATES
22nd, 23rd and 24th June, 2018
LANGUAGE MEETING - WORKSHOP
Attention: the language used in this meeting - workshop will be Spanish. There are no English translators.
MEETING PLACE
Campsite Pineta
Parador Nacional road, km 8
Bielsa (Huesca)
Spain
URL: www.campingpineta.com
MAP: www.campingsonline.com/pineta/localizacion.asp
ACCOMMODATION
The accommodation will be in Campsite Pineta.
The cost of accommodation shown below is for the entire weekend, from Friday to Sunday.
There are two possibilities from which to choose for accommodation and these are:

- Accommodation in shared Bungalow
Bungalows for 6 people (equipped with kitchen, fridge, bathroom) ---- 47 Euros per person.
New bungalows for 6 people (equipped with kitchen, fridge, bathroom) ---- 53 Euros per person.
The bungalows are fully equipped:
A double room with bed linen, another room with two beds of 90 cm. Bathroom with toilet, sink and shower. Dining-kitchen, with a sofa bed for two people, pine table, full kitchen (microwave, ceramic hob, etc). Porch with garden table. Parking for two cars.

- Accommodation in campsite
Tent ---- 9,90 Euros
Adults ---- 9,90 Euros
Childrens up to 12 years ---- 7,40 Euros
Car ---- 9,90 Euros
Motorcycle ---- 8,00 Euros
Mobile trailer ---- 10,90 Euros
Motorhome ---- 14,40 Euros
Electricity ---- 10,30 Euros
Dog ---- 5,50 Euros
Plots of 70 square meters, with plenty of shade, electric connection of 6 A, lawn, multitude of fountains and toilets. And those who like to be surrounded by vegetation, such as pines, bushes, etc., have at your disposal our free zone, also with the same amenities but in a more harmonious way with nature.

For another kind of accommodation, please contact us.
SCHEDULE
The meeting will take place between 18:00 hours on Friday 22nd June, 2018 and 14:00 hours on Sunday 24th June, 2018.
Arrival at Campsite Pineta at least two hours before the start of the meeting, in order to be installed.
MEETING AGENDA
- **********
- **********
- **********
- **********
NECESSARY TO BRING
- Folding chair
- Lantern
- Notepad and pen
- Warm clothing
- Footwear for walking in the countryside
ECONOMIC CONTRIBUTION
The financial contribution for the meeting will be 85 Euros per person plus accommodation costs.
These 85 Euros per person will allow us to cover the travel expenses of Ricardo González, organization and dissemination of the meeting.
To enroll in the meeting you will have to choose the accommodation option that interests you most and inform us so that you can make the reservation at the campsite.
You must also provide all the expenses to stay in the campsite. After registration we will indicate the amount and how to do it.
IMPORTANT NOTE
The meals are covered by the participants.
In the campsite there is restaurant and shop.
If you are going to use the restaurant there are two menus prepared for the participants of the meeting, one vegetarian and one non-vegetarian (consult us menus and prices).
You can also bring the food from home.
For participants who choose Bungalows there are refrigerators and kitchens inside.
For the campers remember that you must bring your stoves if you want to make your own food.
INFORMATION AND INSCRIPTIONS
For more information and / or reservations you can use the following form

SHARE THE CONTENT OF THIS PAGE
Tweet