MONTE PERDIDO
MEDITATION AND CONTACT MEETING
21, 22 and 23 September, 2018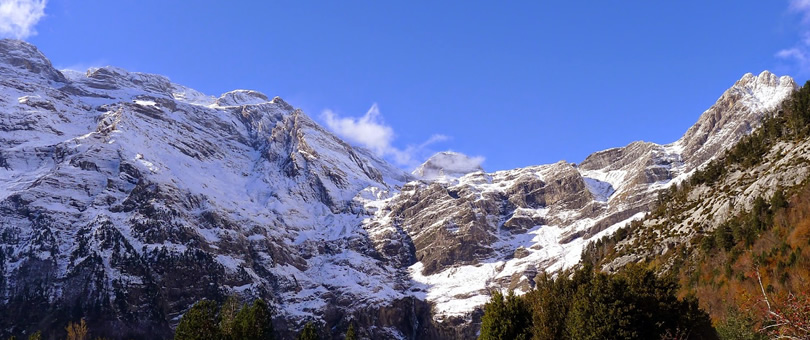 For the next days 21, 22 and 23 of September we are organizing a Meditation and Contact Meeting in Monte Perdido, the mountain of contact in the Pyrenees of Huesca (Spain).
We are going to do Meditation and Connection work. We will celebrate the International Day of Peace. Together we will wrap our world in Light, Peace and Love. We will share with all the latest news and tell you the Truth.
Do not miss this experience.
A hug of heart.




DIRECTED AND PRESENTED BY
Diego Cintas and Rosa González
DATES
21, 22 and 23 September, 2018
LANGUAGE MEETING
Attention: the language used in this meeting - workshop will be Spanish. There are no English translators.
MEETING PLACE
Camping Pineta
Crta. Parador Nacional, km 8
Bielsa (Huesca)
España
URL: www.campingpineta.com
MAP: www.campingsonline.com/pineta/localizacion.asp
ACCOMMODATION
The accommodation will be in Campsite Pineta.
The cost of accommodation shown below is for the entire weekend, from Friday to Sunday.

- Accommodation in shared Bungalow
Bungalows for 6 people (equipped with kitchen, fridge, bathroom) ---- 44 Euros per person
The bungalows are fully equipped:
A double room with bed linen, another room with two beds of 90 cm. Bathroom with toilet, sink and shower. Dining-kitchen, with a sofa bed for two people, pine table, full kitchen (microwave, ceramic hob, etc). Porch with garden table. Parking for two cars.

For other types of accommodation consult price and availability.
SCHEDULE
- Friday September 21 from 6:00 p.m. to 8:00 p.m.
- Saturday September 22 from 10:00 a.m. to 2:00 p.m. and 4:30 p.m. to 8:00 p.m.
- Saturday September 22 (night out) from 10 pm and up
- Sunday September 23 from 10:00 a.m. to 2:00 p.m.

Arrival at Campsite Pineta at least two hours before the start of the meeting, in order to be installed.
ACTIVITIES OF THE MEETING
- Activation of personal energy codes
- Relaxation, meditation and projection work
- Connection with the Beings of the Stars
- Connection with the Intraterrestrial Masters of the White Brotherhood of Monte Perdido
- Telepathic reception of messages
- Contact practices

In case of adverse weather, there is a large room in the campsite where we can meet and do the scheduled work.
NECESSARY TO BRING
- Folding chair
- Lantern
- Notepad and pen
- Warm clothing
- Footwear for walking in the countryside
ECONOMIC CONTRIBUTION
The financial contribution for the meeting will be 80 Euros per person plus accommodation costs.
To enroll in the meeting you will have to choose the accommodation option that interests you most and inform us so that you can make the reservation at the campsite.
You must also provide all the expenses to stay in the campsite. After registration we will indicate the amount and how to do it.
IMPORTANT NOTE
The meals are covered by the participants.
A light diet is recommended before and during the meeting.
In the campsite there is restaurant and shop.
You can also bring the food from home.
For participants who choose Bungalows there are refrigerators and kitchens inside.
INFORMATION AND INSCRIPTIONS
For more information and / or reservations you can use the following form

SHARE THE CONTENT OF THIS PAGE
Tweet