MONTE PERDIDO
"Meeting with Ricardo González"
20th, 21st and 22nd June, 2014
IT HAS BEEN A MAGNIFICENT WEEKEND (20th, 21st AND 22nd JUNE, 2014) IN WHICH SOMETHING MORE THAN 170 PEOPLE ARRIVED FROM DIFFERENT POINTS OF SPAIN AND EUROPE, WE HAVE GATHERED TO THE FEET OF MONTE PERDIDO (PYRENEES OF HUESCA - SPAIN) ON PETITION OF THE EXTRATERRESTRIAL BROTHERS, TO PERFORM WORKS OF IRRADIATION, OF LIGHT, LOVE AND PEACE TO THE PLANET, AS TO HUMANITY.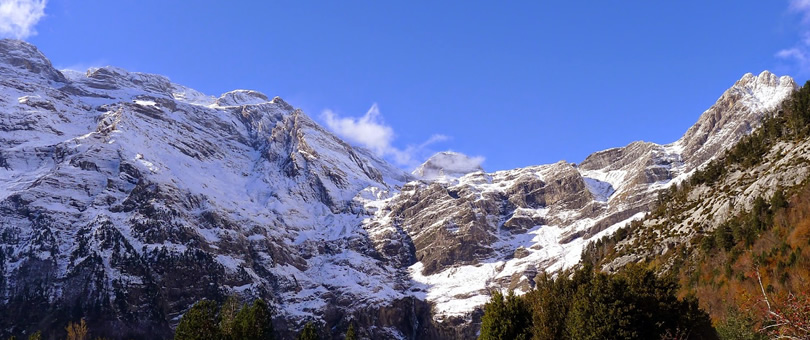 Monte Perdido is one of the most important places of power of the Intraterrestrial White Brotherhood of Spain and Europe, as well as an Extraterrestrial Base in our country. A shared place for the unity of Humanity.
Although this information has long been relegated to the background, in communications we were told that at this time, Monte Perdido would again be important within the global framework, contributing energy to Spain, Europe and being a bridge of union with Latin America; A place... Monte Perdido, to which we would return to work intensely for the Divine Plan and for Humanity.
It has been so. Once again, Monte Perdido was officially awakening, opening its doors to all those brothers and sisters who now and always had a commitment to this sacred place and to life.
Throughout the weekend we have felt the presence of the Intraterrestrial Masters among us and also the photographic capture of the presence of a ship in the skies during fieldwork. All unconditional support to the group that in Monte Perdido we had "re - united".
Many codes have and will wake up among the participants of this meeting, codes that Monte Perdido has provided us to be able to continue on that path of human growth that we are traveling together and that will certainly bring clarity to our lives.
I have only to give my heartfelt thanks to all those who were, to whom with more or less effort you did the possible to be there. The invitation is still standing, for now and always, to those who were and those who could not be too, so that the work that this weekend began does not end in a simple exit of field and together, we work for and for the Humanity, our world and ourselves.
Heart to heart hugs.




SHARE THE CONTENT OF THIS PAGE
Tweet