PICOS DE EUROPA
"Meditation and Contact Meeting"
14th, 15th and 16th July, 2017
"THE PAST DAYS 14th, 15th AND 16th OF JULY WE MET IN THE POPULATION OF ARENAS DE CABRALES (ASTURIAS - Spain) FOR A NEW "MEETING OF MEDITATION AND CONTACT", A MEETING THAT HAD BEEN INDICATED BY THE BEINGS OF THE STARS WITH WHOM WE MAINTAIN CONTACT AND THE MASTERS OF THE GREAT WHITE BROTHERHOOD."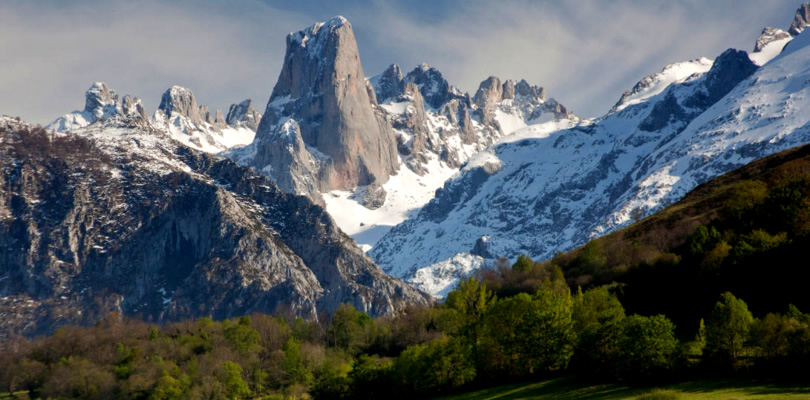 Already for the years 80, a Spanish contact group, the Group Aztlan, made known his experience of contact with Apu beings, a planet in the constellation Alpha Centauri, 4,3 light-years away from our planet. The beings with whom this group maintained contact said, at that time, that they had a base in the Peaks of Europe. Now we know that not only an extraterrestrial base has been in this place, but also a center of light of beings of the intraterrestrial world.
As in previous meetings, we had to create a new energy anchor from this ancient place of contact with Monte Perdido, to continue to create that "mesh" of creative and positive thinking, by understanding between humans and the peace of our world.
We move to this place, as well, to activate our personal energy codes, something necessary to awaken and remember our future, our role in this incarnation.
As Ricardo González commented during the last June meeting in Monte Perdido, it is necessary to visit these places of power, these neutral spaces or "vortex", where the contact between the different realities and manifestations becomes apparent, which is not only Important to the mental connection.
In the Peaks of Europe we were meditating throughout the weekend and doing screening work, to connect with our inner world, with the beings of the stars and with the guardians of the intraterrestrial world that inhabit this ancient and magical enclave.
The Naranjo of Bulnes or Picu Urriellu, as it is known in the area, a very curious mountain reminiscent of the mythical "Devils Tower" of the State of Wyoming (EE.UU.) and that many remember for Steven Spielberg's film "Close Encounters of the Third Kind" was the epicenter of all our work in Europe's peaks.
We activate and connect the Naranjo de Bulnes with Monte Perdido. The truth is, he doesn't stop surprising anyone who sees him for the first time.
The contact group moved to the site was already tuned from the outset, which allowed all the work to be done in a splendid way. I want to take these lines to thank you for your love and delivery, your will to keep walking together to a future full of light, peace and harmony.
Also, we had the opportunity again to photograph a couple of objects flying over the work area and, at the night's night-night departure, even when the sky was partially covered in clouds, we were able to contemplate going and coming from Some luminous objects in the sky. Discarding possible visible satellites at those moments, a pretty intense light appeared. That was enough to feel that we are not alone in this project.
A new point has been added to this energy work we have been carrying out. Every day we are closer to the goal, reaching a world in PEACE.
A heart hug.




SHARE THE CONTENT OF THIS PAGE
Tweet