DO YOU WANT TO SPEND A FEW DAYS IN THE MIDDLE OF NATURE? REMEMBER THE POWER THAT IS INNATE WITHIN YOU AND FOR VARIOUS REASONS HAVE FORGOTTEN? HAVE YOU EVER WISHED THAT TIME WOULD SLOW DOWN SO MUCH THAT YOU COULD CATCH IT? OR THAT THE WORLD STOPPED ROLLING FOR A WHILE SO YOU COULD GET OFF? PERHAPS YOU WOULD HAVE LIKED TO FIND MORE SATISFACTION IN LIFE?
IF SO, IT MAY BE TIME FOR YOU TO GIVE YOURSELF A SPIRITUAL RETREAT.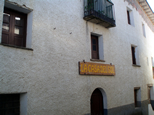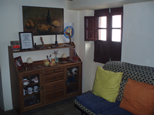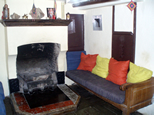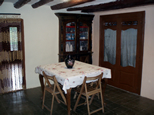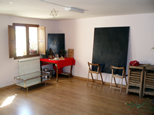 What are you feeling? Maybe that you don't have time to get away from work, family or friends for fifteen days or even a week? Do not worry, a spiritual retreat depends more on the quality of your time than on quantity. A single weekend may be enough to release your tensions, relax your mind and elevate your spirit.
What is a spiritual retreat?
A spiritual retreat is not so much to run away from everything as to get in touch with yourself, to withdraw from the world that envelops you daily to live in your inner domains, to spend time with yourself to unveil eternal truths that are often hidden by everyday realities.
It's a time to regain your personal energy.
A spiritual retreat is based on silence and quiet-mental and verbal silence; the calm of the Spirit and the Body.
Silence and calm allow you to get away from the bustle of "doing" and to become familiar with "Being". Actually, the deepest part of your Being, the Soul, is silent and calm. The peace and serenity you have been looking for resides within you, what happens is that you have forgotten to experience them.
The Casa del Sol is an ideal place to make retreats for the beauty of the environment, the privilege of direct contact with the water element, a space free of mental disturbances conditioned by everyday stressful life.
Surrounded by mountains and silence, it is an ideal place to relax, discover and deepen the infinite mystery of our spiritual dimension.
It is ideal for those who want a meeting with themselves, in the middle of nature and away from the hustle and bustle of the city.
For those who wish they will be given the opportunity to make excursions through the bordering areas with a guide.
A place designed to gather single people or groups looking for a place to celebrate their activities to make special meetings, to retire, to rest and enjoy, or to heal the alterations of the soul. A cozy place, spacious, panoramic and of beautiful vegetation. A place where you can celebrate your activity in a safe and quiet area.
A spiritual retreat can help you rediscover and cultivate spiritual awareness. As soon as you have experienced this higher consciousness, as soon as you have learned to reconnect with your Eternal Self, you can return to the bustle of life with a new perspective.
You'll find a new purpose and meaning for life and the way you connect with others and the world.
DO NOT MISS IT AND DARE TO ENJOY IT
For more information and/or reservations you can use the following form.

SHARE THE CONTENT OF THIS PAGE
Tweet